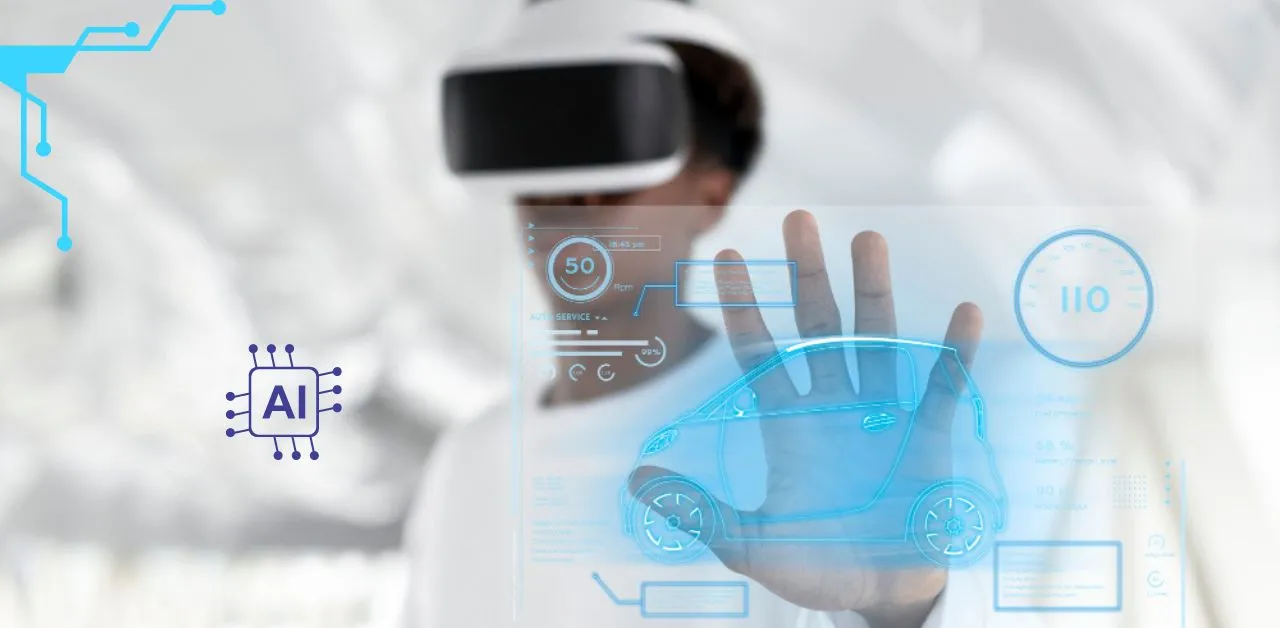 Welcome to the tech revolution of 2024! The year ahead promises a thrilling ride through the ever-evolving landscape of technology.
While familiar trends like 5G and AI continue their ascent, we are also set to embark on uncharted paths, exploring neuromorphic computing, space-based internet, and biohacking.
Technology Trends 2024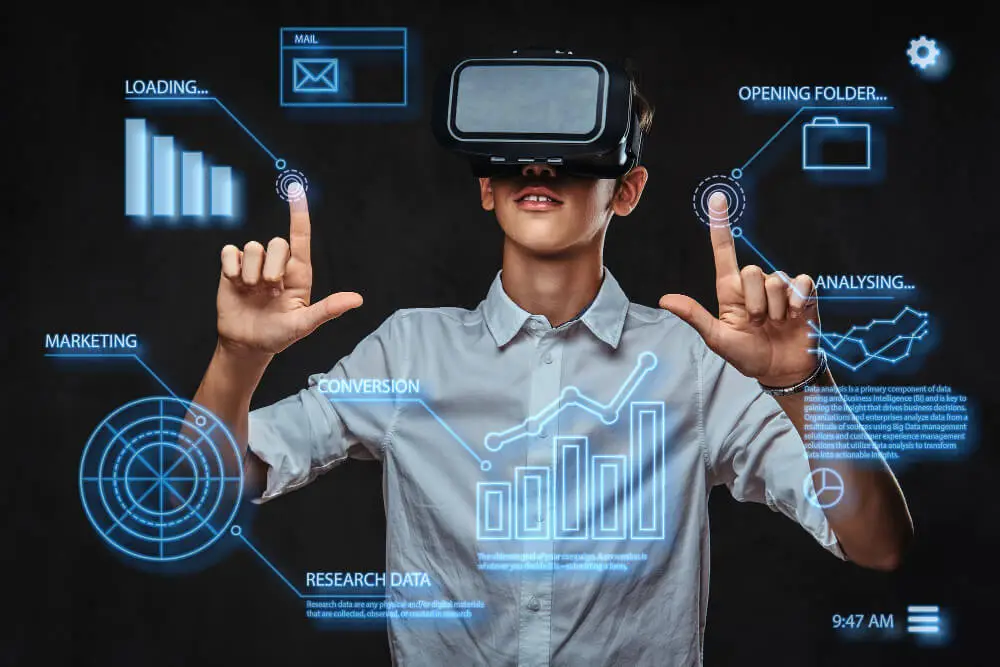 1. Artificial Intelligence and Machine Learning:
Advancements in AI and ML will continue to improve automation, decision-making, and personalization in various industries. From chatbots to self-driving cars, the potential applications of AI and ML are endless.
Machine learning models will change the future of healthcare by analyzing large volumes of data to assist in early disease detection, predict patient outcomes, optimize treatment plans, and enhance remote monitoring.
2. Quantum Computing:
Quantum computing is set to revolutionize fields such as drug discovery and cryptography. With the ability to perform complex calculations at a much faster rate than traditional computers, quantum computing has the potential to unlock new discoveries and insights.
Quantum computing can lead to the development of quantum-resistant cryptography i.e., quantum computers will have the potential to break any currently used encryption algorithm.
If quantum-resistant cryptography becomes a reality then existing encryption methods would no longer provide adequate protection against the computational power of quantum computers.
3. 5G and Edge Computing:
5G networks will become more widely adopted, leading to increased use of edge computing for faster, more efficient processing.
This will enable new applications such as real-time monitoring and control of industrial processes, and faster data transfer for IoT devices.
4. Internet of Things:
The number of connected devices will continue to grow, leading to more data collection and analysis for improved efficiency and automation.
This will enable new use cases such as smart homes and cities, and the ability to monitor and control industrial processes remotely.
5. Virtual and Augmented Reality:
VR and AR will become more widely used for training, education, and entertainment. From virtual classrooms to virtual tours, the potential applications of VR and AR are limitless.
6. Robotics and Autonomous Systems:
Robotics and autonomous systems will become more advanced, increasing their use in manufacturing, transportation, and other industries.
From autonomous vehicles to drones, the future of robotics and autonomous systems is exciting.
7. Blockchain:
Blockchain technology will continue to be adopted in various industries, including finance, supply chain management, and voting systems.
With the ability to create tamper-proof and transparent systems, blockchain has the potential to revolutionize many industries.
8. Biotechnology and Genetic Engineering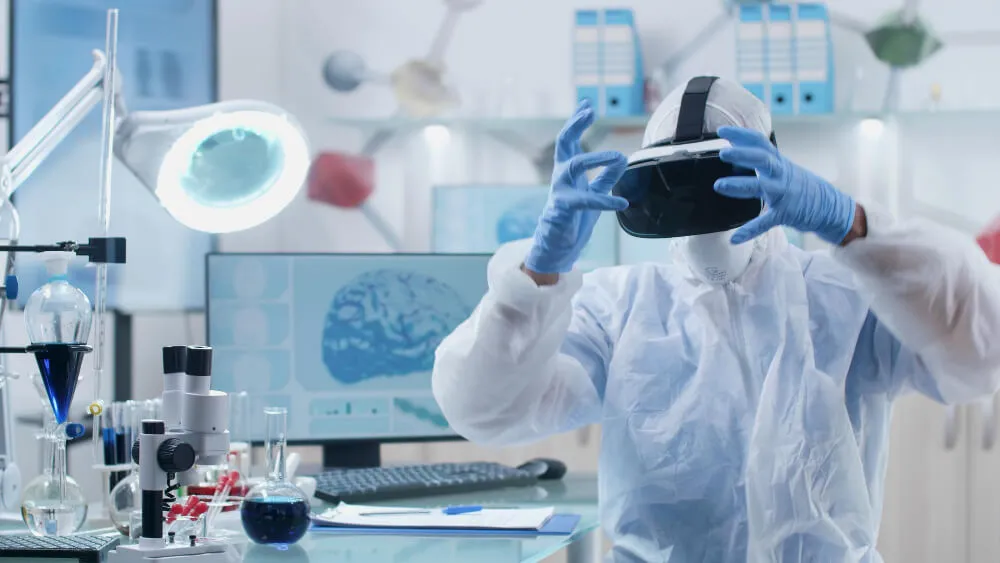 Advances in biotechnology and genetic engineering will continue to improve healthcare, agriculture, and other fields.
From personalized medicine to genetically modified crops, biotechnology and genetic engineering are set to change the way we live.
9. Sustainable Energy:
Renewable energy sources will become more widely adopted, and new technologies will be developed to improve energy storage and efficiency.
From solar and wind power to hydrogen fuel cells, the future of energy is sustainable.
10. Digital Twins:
Digital twin technology will be increasingly used to simulate and test physical systems in virtual environments, leading to improved design and efficiency.
From virtual testing of industrial processes to simulating the behavior of buildings, digital twins have the potential to revolutionize many industries.
11. Neuromorphic Computing
Neuromorphic computing is a cutting-edge technology that seeks to replicate the human brain's architecture in silicon.
In 2024, we'll witness strides in neuromorphic hardware and software, opening doors to AI systems with human-like learning capabilities.
This technology has the potential to revolutionize tasks like pattern recognition and decision-making.
12. Space-Based Internet
Imagine having internet access from anywhere on Earth, even in the most remote regions. In 2024, we'll see the continued development of space-based internet constellations.
Companies like SpaceX's Starlink are poised to offer high-speed internet via satellite networks, bringing connectivity to underserved areas and changing the way we access the web.
13. Brain-Computer Interfaces (BCIs)
BCIs are evolving rapidly, enabling direct communication between the brain and external devices.
In 2024, expect innovations in BCIs that allow paralyzed individuals to control robotic limbs, gamers to play with their thoughts, and researchers to gain deeper insights into the human mind.
14. Nanotechnology
Nanotechnology, the manipulation of materials at the nanoscale, will continue to advance in 2024. It promises breakthroughs in medicine, materials science, and electronics.
Imagine targeted drug delivery systems, ultra-light yet ultra-strong materials, and nanoscale electronics revolutionizing everything from wearables to environmental sensing.
15. Biohacking and Bioinformatics
Biohacking is the practice of optimizing one's body and mind through technology and biology. In 2024, biohacking will gain traction with wearable devices and genetic testing kits becoming more accessible.
Simultaneously, bioinformatics will enable individuals to analyze their genetic data, offering insights into health, ancestry, and personalized treatments.
16. Smart Fabrics and Wearable Tech
Beyond smartwatches and fitness trackers, 2024 will usher in a new era of smart fabrics and wearable technology.
Imagine clothing that can monitor your health, change color, or even generate electricity from body heat. These innovations will redefine the fashion and healthcare industries.
17. Quantum Internet
While quantum computing gets much attention, the quantum internet is silently emerging. In 2024, we'll see experiments and developments in quantum communication networks.
Quantum encryption promises unbreakable security, making it virtually impossible for hackers to intercept messages.
18. Regenerative Medicine and 3D Bioprinting
In the realm of healthcare, regenerative medicine and 3D bioprinting will shine in 2024.
Scientists will advance the ability to create functional organs and tissues, offering hope to patients in need of transplants. This technology has the potential to save countless lives.
19. Drone Swarms and Urban Air Mobility
Drone technology will evolve beyond single devices to coordinated swarms. In 2024, expect to see drone fleets used for tasks such as disaster response, agriculture, and surveillance.
Urban Air Mobility (UAM) will also gain momentum, with electric air taxis becoming a reality in select cities.
20. Holographic Displays and Mixed Reality
Holographic displays and mixed reality experiences will bridge the gap between physical and digital worlds in 2024.
Imagine having virtual meetings with lifelike avatars or using holographic interfaces for work and play. This technology will redefine how we interact with information.
Conclusion
As we conclude this glimpse into the tech trends of 2024, one thing is clear: the future is bright, and the possibilities are endless.
Whether it's the convergence of neuroscience and machines, the promise of a space-based internet, or the wonders of nanotechnology, our world is on the verge of remarkable transformations.
FAQ's
What is a digital twin?
A digital twin is a virtual replica or simulation of a physical object, process, system, or environment.
It is created by collecting real-time data from sensors embedded in the physical counterpart and generating a digital representation.
What is Quantum Computing?
Quantum computing is a field of computing that utilizes the principles of quantum mechanics to perform complex computations.
Unlike classical computers that use bits for data storage and manipulation, quantum computers use quantum bits or qubits, which can exist in multiple states simultaneously, offering the potential for exponential computational power.
What are the potential advantages of Quantum computing?
Quantum computing has the potential to solve complex problems much faster than classical computers in certain domains.
It can be particularly advantageous for tasks involving large-scale optimization, cryptography, simulation of quantum systems, and machine learning.