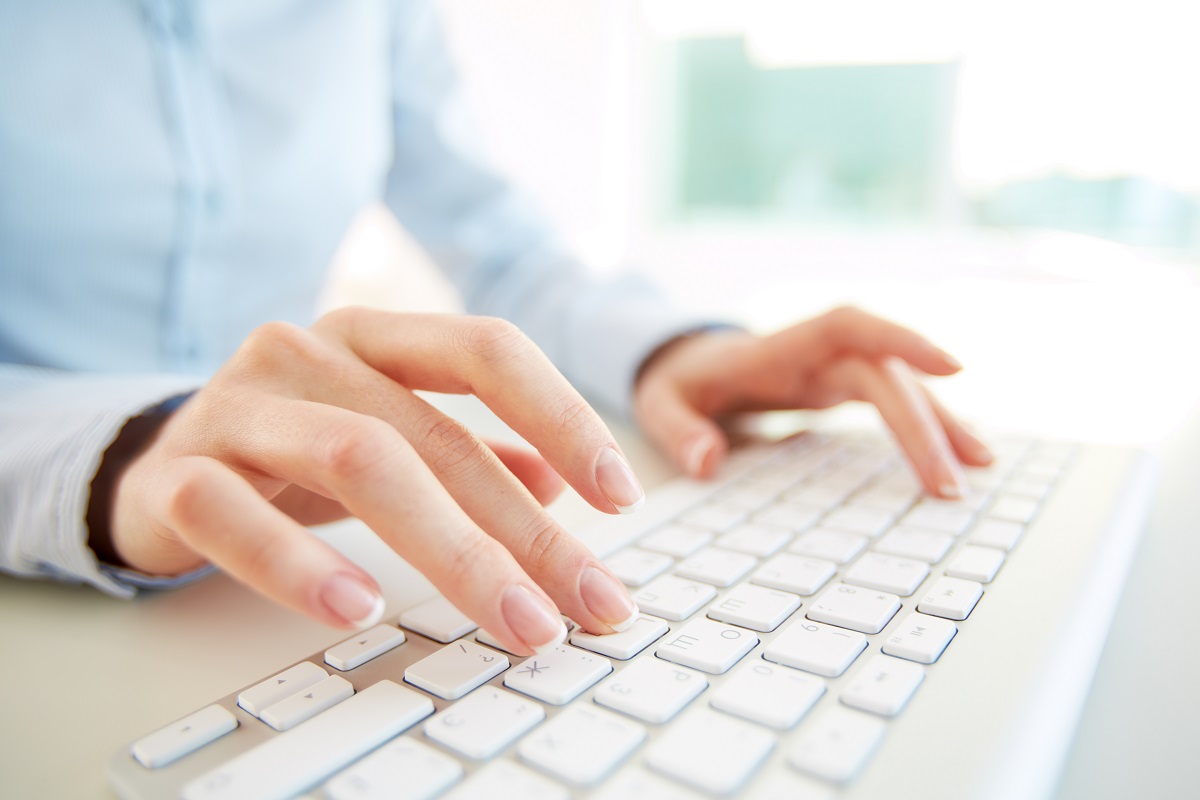 How to Increase Typing Speed Faster
In this blog, you will learn how to type faster than before if you are learning touch typing.
Note: If you want to learn Touch Typing Beginners Guide then click to read the article because this blog is for those who already know how to type and now they want to increase their typing speed from 30, 40, 50 to 80, 100 wpm.
Touch Typing Short Note
Touch typing is a technique or a skill for typing quickly and accurately with all ten fingers without looking at the keyboard.
Type faster with all 10 fingers.
Type without errors.
Type without looking at the keyboard.
Also Read: What is Touch Typing
Speed Building Guide
1. Choose a Typing Software
If you are interested to increase your speed to 100wpm you need to download touch typing software.
You can practice online without downloading any software but a lot of people found offline typing far better than online typing.
2. Desk Setup ( Ergonomics )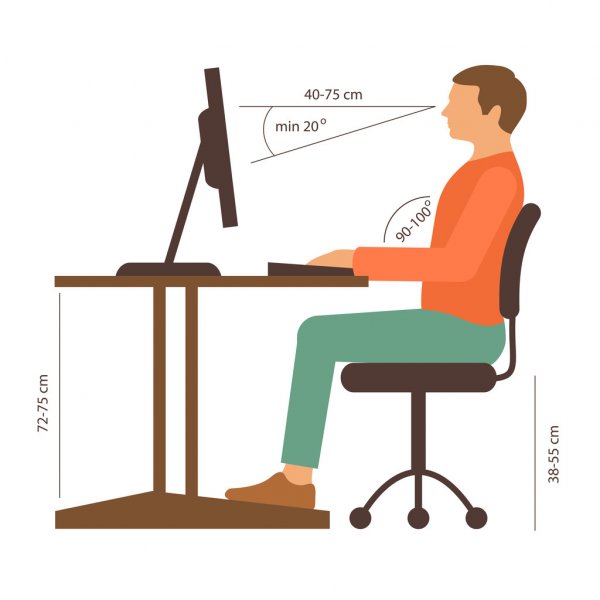 Proper body posture and best position of your arms is the most important factor otherwise you will feel tired, your Back, Neck, Arms will hurt you severely.
Adjust your chair
Sit up straight
Sit as chest lifted
Shoulders back
Keep chin up
Keep your eyes on the same line of top level of monitor
During typing look at the source text
Most chairs were actually built with ergonomics in mind, so it shouldn't be too much of a challenge. We suggest lowering your chair until your thighs are parallel to the floor, with your feet flat on the floor (or a footrest).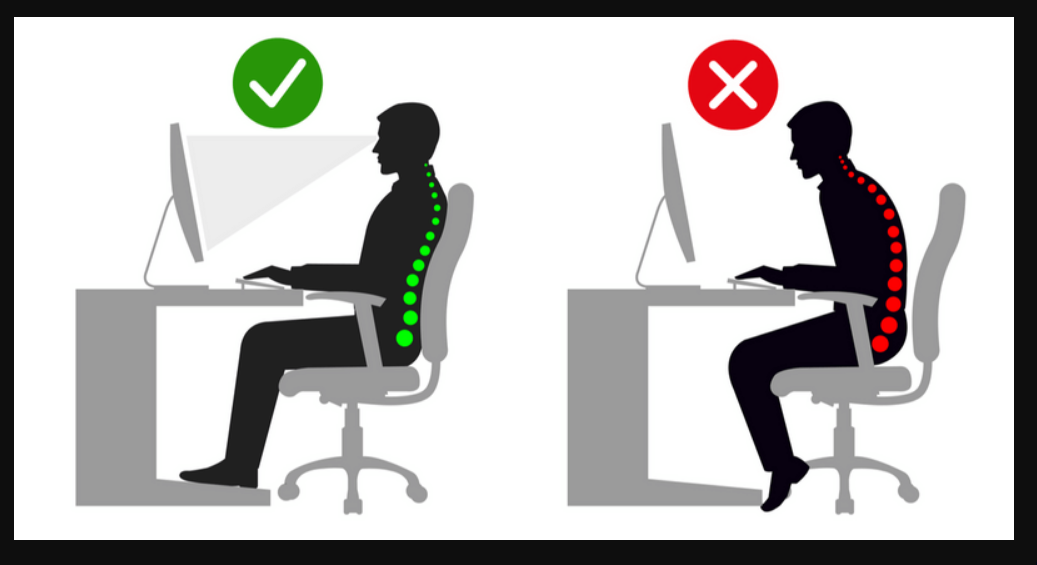 Great posture is all about protecting the natural curves in your spine. It's most important to maintain a concave (inward) curve in your lumbar spine – your low back. To do this, sit all the way back in your chair until your low back feels supported.
4. Focus on 100% Accuracy
You should keep the focus on Accuracy, try to achieve 100% accuracy by continuously typing the same paragraph for a couple of days until you reach near about 100% accuracy, and forget about the speed at this time.
Accuracy is the game-changer in the typing course because if you rush and focus on the speed but not on the Accuracy this will hurt you very much at the speed building phase when you will try to reach 50 – 100 wpm.
It is so annoying but it is true, every typist feels this pain during the speed-building course.
Tip:- 50 wpm with 97% Accuracy is better than 60 wpm with 90% Accuracy.
You should Focus 100% on Accuracy, if your accuracy is 96% or Above you are on the right path, and Trust me your speed will increase automatically and smoothly.
5. Practice Regularly
You must have patience when you are going to learn touch typing.
You have to practice regularly for 1 – 2 hours per day in order to memorize the exact position of the keys and train your brain because you are not looking at the keyboard.
Feel the keys with your fingers and memorize the position of rows and keys.
6. Switch to Speed Building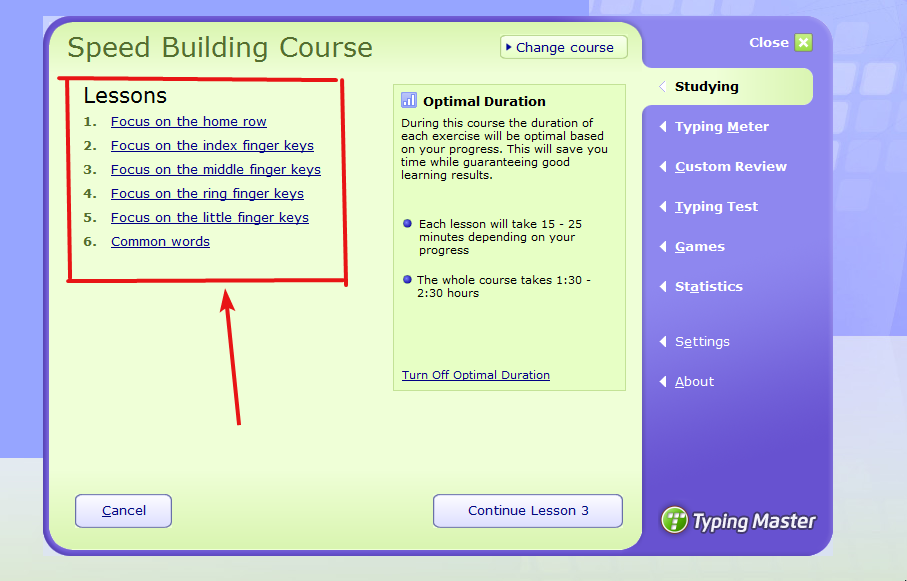 Keep your focus on accuracy and start practicing daily, in the speed building course you gain speed on the home row, index finger keys, middle finger keys, ring finger keys, and little finger keys.
Tip: Practice most common words and important difficult spelling words.
Important: Download Paragraphs For Typing Test
At this stage, your speed will be near about 30 – 40 wpm with 95% accuracy.
7. Important Typing Tips
Look on the source text.
Follow keyboard scheme.
Do not rush when you just started learning.
Speed up only when your fingers hit the right keys out of habit.
Always return to the initial position.
Take your time when typing to avoid mistakes.
Keep Accuracy in mind not speed.
40 wpm with 97% is better than 50 wpm with below 90% Accuracy.
The speed will pick up as you progress.
Read out loud
Always scan the upcoming text a word or two in advance.
8. Typing Tests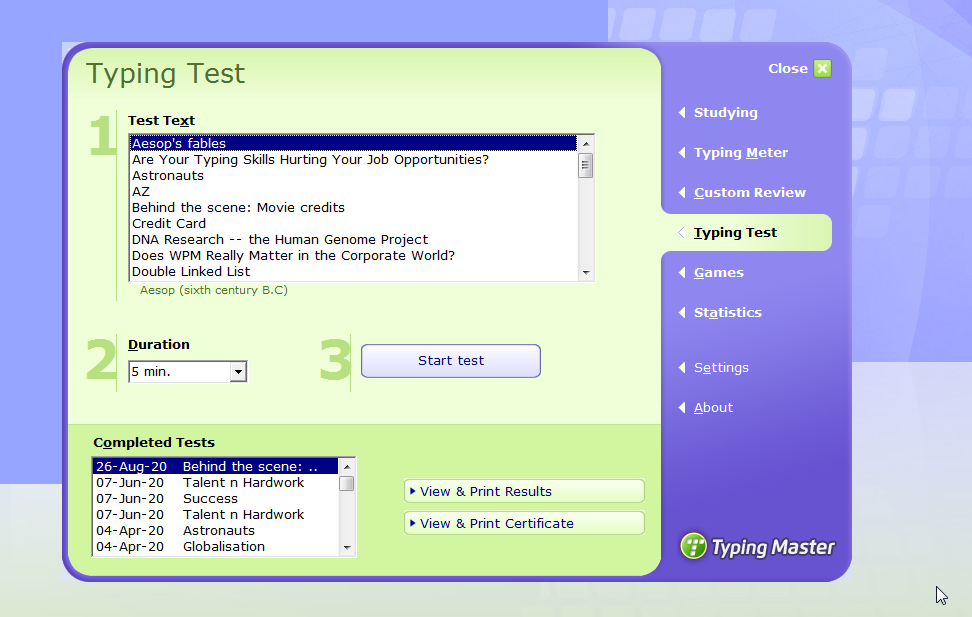 After learning the basic touch typing, now you have to move on to the next phase that is Typing Test.
By practicing the Typing tests, you have to write various English articles, summaries, posts like Aesop Fables, Abrahan Lincoln or you can use your own texts or posts.
Must Read: How to add custom text lessons in Typing Master 10
You must try and practice new text or words after a few weeks in order to gain speed on all possible words which may be in your final typing test exam. Try some trending topics, famous novels, and some current affairs topics, etc.
Tip: Always try to achieve more and more accuracy by repeatedly typing a paragraph until you reach above 97% accuracy in each and every one of your Paragraphs For Typing Test which you are practicing.
9. Change Keyboard
If you want to increase and improve your typing speed a little bit quicker, then try one of the new keyboard designs such as the split keyboard.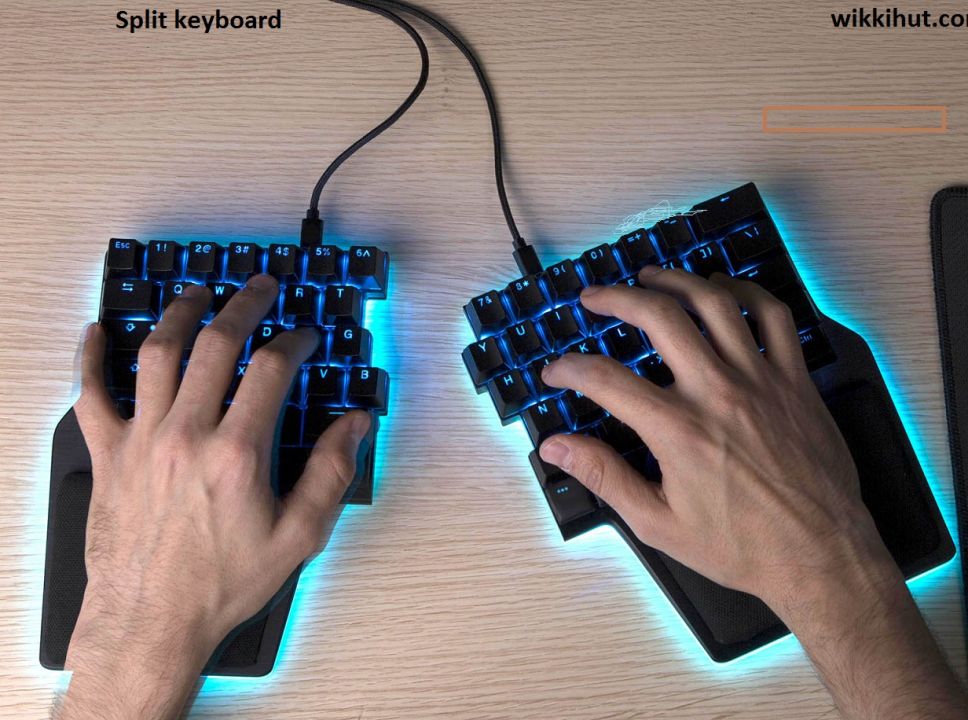 This keyboard looks to be comfortable as compared to traditional keyboards because there is no need to curve your fingers and wrist that makes typing a little bit faster and comfortable.
9. Speed Improvement
Here is the breakdown of speed with the time that can be obtained by consistency and hard work.
These numbers vary from person to person because the ability to learn things faster or slower is different for every person. Also, speed depends on others factors like the amount of hard work, how much effort you are putting in, and how much interested you are to learn typing.
| Speed | Duration |
| --- | --- |
| 20 | 2 Months |
| 30 | 3 months |
| 40 | 4 months |
| 50 | 5 months |
| 60 | 7 Months |
| 70 | 9 Months |
| 80 | 11 months |
| 90 | 14 months |
| 100 | 18 months |
typing speed in months
Keep your goal in mind and progress until you achieve your required speed and accuracy.
Suggestion: How to Add Paragraph in Typing Master 10
Thanks!